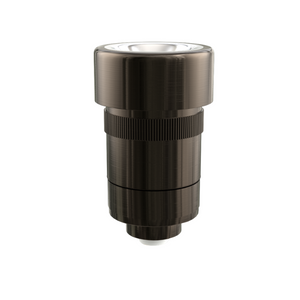 The Versa Magnum Series diffuser is the connoisseur line of attys for the Versa. Designed for maximum flavor and performance the solid build construction of the Magnum Series allows for thinner cross sections of the inner material such as Ceramic, Quartz, SiC, etc.. 

This allows for easier and faster heat up times with consistent performance on every heat-up! 
This diffuser is not re-buildable.