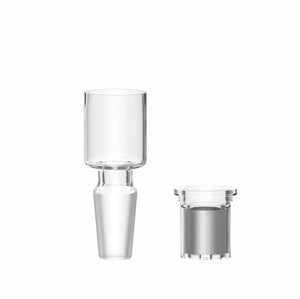 The Wand's Bangers are made from Borosilicate Glass and use inner cups made from the same material with ferrous metal encased in between two sealed walls of Borosilicate completely sealed away from the dabbing area creating absolutely clean and sealed Borosilicate Glass Banger cups. This one of its kind Banger Cups combination is designed to specially heat by induction created by the wand, completely different but more heat efficient and easy to clean than a torch heated banger.
Features & specs. 
Borosilicate glass

Compatible with 

The Wand

Creates a clean and efficient experience
What's in the box. 
The Wand by Ispire Straight Banger - Single Unit
*Cup(s) not included.